Aluminium Suppliers West Midlands
Colt Materials are trusted aluminium suppliers West Midlands based in Halesowen but offers delivery across the UK to a wide range of industries with demand for this quality product. We provide the following grades of aluminium products: 6082, 5083, 6063, 2014, 2011.
With many years in the industry, our team are experts and their knowledge of products is in-depth. We have built a reputation that we continue to live up to, with our supply of quality products and materials that enable industries to complete their projects. Serving sectors across the UK means we provide adaptable materials that suit a variety of environments and can withstand, pressure, weight, heat and resistance as well as many other properties.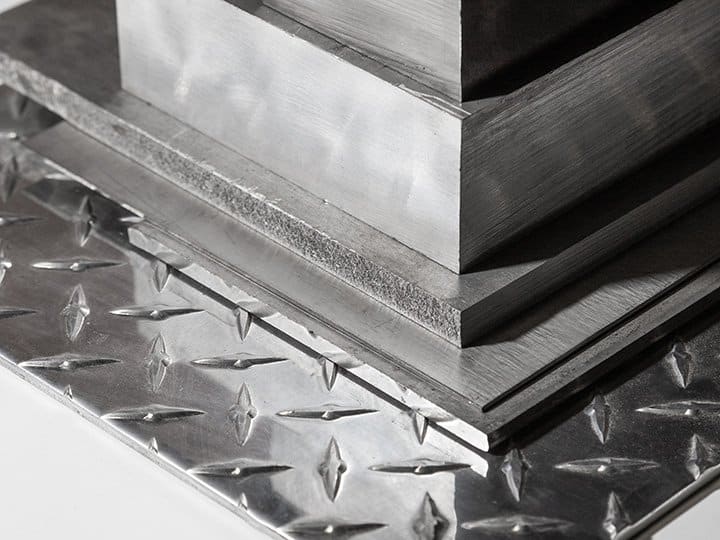 Expert Guidance – as aluminium suppliers West Midlands, we are happy to direct you towards the products that will serve you best and advise you on your decisions.
Uncompromising Quality – quality is a priority. Our aluminium products undergo rigorous testing to ensure they meet the standards of durability strength, and corrosion resistance and that they're reliable materials to be trusted industrially.
Timely Delivery- whether your need for the product is immediate and you need next day, if not same-day delivery, we have a fleet of vehicles ready to deliver to you.
Competitive Pricing- we're committed to providing competitive pricing without any compromise on quality. For more information on our aluminium product prices. Contact us today.
Cutting Service- We can cut your metal to custom sizes, with the facilities in-house to provide precise measurements.
As aluminium suppliers West Midlands, we offer services to the following sectors
Construction: Aluminium is widely used in construction for its lightweight yet durable properties. It is used in the creation of structural components, roofing, facades, windows, doors, and other architectural elements.
Manufacturing and Engineering: Many manufacturing processes rely on aluminium for its versatility and ability to be easily machined. It is used in the production of machinery, equipment, and components in industries such as aerospace, automotive, and general manufacturing.
Transportation: Aluminium's lightweight nature makes it a preferred material in the transportation sector. It is used in the manufacturing of automobiles, aircraft, ships, and other vehicles, contributing to fuel efficiency and overall performance.
Electronics and Electrical: Aluminium is utilised in the production of electronic components and casings due to its excellent conductivity, lightweight nature, and corrosion resistance.
Packaging: Aluminium is a popular choice for packaging materials, especially in the food and beverage industry. It provides a barrier against light, moisture, and contaminants, ensuring the integrity and longevity of the packaged products.
Renewable Energy: The renewable energy sector, including solar and wind power, relies on aluminium to produce lightweight and corrosion-resistant components in solar panels, wind turbines, and other renewable energy systems.
Architecture and Design: Architects and designers often choose aluminium for its aesthetic appeal, versatility, and ability to create modern and sleek structures. It is used in building exteriors, interior design elements, and custom architectural projects.
Oil and Gas Industry: In the oil and gas sector, aluminium is used for offshore platforms, pipelines, and other equipment due to its corrosion resistance and ability to withstand harsh environmental conditions.
Medical Industry: Aluminium is used in medical equipment and devices due to its non-toxic properties and corrosion resistance. It is also used in the production of lightweight medical furniture.
Colt Materials would love to hear from you and answer all your questions. Give us a call on 0121 227 7788 or fill out our contact form. As aluminium suppliers West Midlands, we will provide excellent customer services to ensure our customers of the products and delivery of their materials.