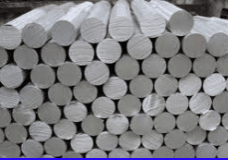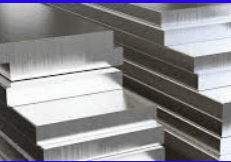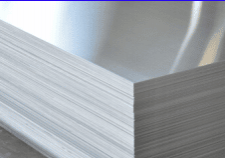 6082 aluminium has the highest strength of all the 6000 series alloys.
The higher strength of Aluminium alloy 6082 has seen it supersede 6061 in many applications. The extra-large amount of manganese dictates the grain structure which as a result gives you a stronger alloy.
In the T6 and T651 temper, Aluminium alloy 6082 machines well and gives off tight coils of swarf when chip breakers are introduced.
Often referred to as a 'structural alloy', 6082 or HE30 as it is also known can be used in projects that have high stress involved such as cranes and bridges. The alloy offers excellent corrosion resistance and has replaced 6061 in many areas. The extruded version is not as smooth as other 6000 series alloys.
Key Features:
6082 offers good excellent with excellent corrosion resistance. Available in bar, plate, sheet and tube, the alloy is used in many structural applications.
Typical Applications:
Roof trusses
Precision Engineering Projects
Milk churns
Bridges
Cranes
Ore skips
Fabrication
Workability - Cold: Good
Machinability: Good
Based in the West Midlands we are aluminium stockholders that cover the whole of the UK, call us today to discuss all of your aluminium needs.
6082 has excellent weldability but strength suffers in the weld zone. When welded to itself, alloy 4043 wire is ideal. If welding 6082 to 7005, then the wire used should be alloy 5356.
Weldability – Gas: Good
Weldability – Arc: Good
Weldability – Resistance: Good
Brazability: Good
Solderability: Good
Alloy Also Known as:
Aluminium alloy 6082 is also referred to as the following standard designations and specifications but may not be a direct equivalent:
AA6082
HE30
DIN 3.2315
EN AW-6082
ISO: Al Si1MgMn
A96082
Properties
| | |
| --- | --- |
| Physical Property | Value |
| Density | 2.70 g/cm³ |
| Melting Point | 555 °C |
| Thermal Expansion | 24 x10^-6 /K |
| Modulus of Elasticity | 70 GPa |
| Thermal Conductivity | 180 W/m.K |
| Electrical Resistivity | 0.038 x10^-6 Ω .m |
Plate - 6.00m to 12.5mm
| | |
| --- | --- |
| Mechanical Property | Value |
| Proof Stress | 255 Min MPa |
| Tensile Strength | 300 Min MPa |
| Elongation A50 mm | 9 Min % |
| Hardness Brinell | 91 HB |
Plate - 12.5mm to 100.00mm
| | |
| --- | --- |
| Mechanical Property | Value |
| Proof Stress | 240 Min MPa |
| Tensile Strength | 295 Min MPa |
| Hardness Brinell | 89 HB |
Plate - 100.00mm to 150.00mm
| | |
| --- | --- |
| Mechanical Property | Value |
| Proof Stress | 240 Min MPa |
| Tensile Strength | 275 Min MPa |
| Hardness Brinell | 84 HB |
| Elongation A | 6 Min % |
Chemical Composition
Spec: BS EN 573-3:2009
Alloy 6082
| | |
| --- | --- |
| Chemical Element | % Present |
| Manganese (Mn) | 0.40 - 1.00 |
| Iron (Fe) | 0.0 - 0.50 |
| Magnesium (Mg) | 0.60 - 1.20 |
| Silicon (Si) | 0.70 - 1.30 |
| Copper (Cu) | 0.0 - 0.10 |
| Zinc (Zn) | 0.0 - 0.20 |
| Titanium (Ti) | 0.0 - 0.10 |
| Chromium (Cr) | 0.0 - 0.25 |
| Other (Each) | 0.0 - 0.05 |
| Others (Total) | 0.0 - 0.15 |
| Aluminium (Al) | Balance |