Metal and Engineering Plastic Supplier
The One Stop Metal and Plastic Shop
We pride ourselves on being your one-stop destination for all your metal needs. We offer a comprehensive range of products and our commitment to quality is unwavering. We adhere to strict quality control standards to ensure we meet industry standards. Whether you're in the construction industry, engineering, automotive or other, we have unique metal and plastic products with adaptable qualities. Order with us today!
With our machine capabilities of having various CNC programmed Everising Bar saw ranging from 360s to H-460HAs.
We have a great capability of cutting up to 450mm dia and 500mm thick blocks we offer the service of 1 cut to 1000s of cuts we have you covered,
Also with the new addition of our Altendorf WA-80, it allows for speedy plate cutting which often allows for a next day service from 2mm to 4 inches thick.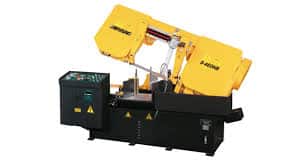 With our fleet of vehicles which we have recently added a smaller combo van to allow for those speedy last-minute deliveries that you may require.
Outside of our fleet of vehicles, we have a contract with a trusted courier company which allows us to deliver anywhere in the UK (including Northern Ireland and the Republic of Ireland) on a next day service up to and including a before 9.30 am next day delivery.