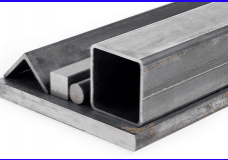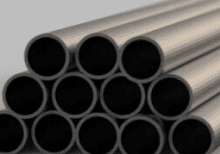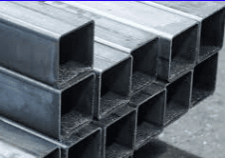 The One Stop Metal and Plastic Shop
Colt Material Solutions are suppliers of this low carbon steel grade in the form of a round and flat bar. 080A15 is a low carbon unalloyed steel commonly supplied as a bright drawn bar. It is a good quality general engineering bright mild steel. Its low carbon content gives this grade good welding characteristics and it is also well suited for case hardening heat treatment.
High-strength non-alloy structural steel used in a variety of structural fabrication applications including bridge components, components for offshore structures, power plants, mining & earth-moving equipment, load-handling equipment, and wind tower components. S355 meets European structural steel standard EN 10025:2004, Similar to ASTM A572 and ASTM A709 steel grades. Material properties and chemical compositions vary by qualities (i.e. JR, JO, K2) as specified by EN 10025 grade specifications.
EN8 is an unalloyed medium carbon steel which is used in applications where better properties than mild steel are required but where the costs do not justify the purchase of a steel alloy. EN8 can be heat treated to provide a good surface hardness and moderate wear resistance by flame or induction hardening processes. From the automotive trade to wider general engineering applications, EN8 is popular steel within the industry. EN8 Engineering Steel is unalloyed carbon steel with reasonable tensile strength. It can be flame or induction hardened and is a readily machinable material. When heat-treated, EN8 offers moderate wear resistance.
EN36 is a carburizing steel grade with very high surface strength and a soft but strong core. The material retains a remarkable degree of toughness. With high tensile strength, EN36 is used in the production of numerous high strength parts including crankshafts in the automotive and aerospace sector. EN36 Engineering Steel offers high tensile strength and deep hardening due to the alloys nickel and chrome content. With excellent toughness and fatigue resistance.
EN40B is chromium-molybdenum nitriding steel characterised by its suitability for nitriding which promotes high wear resistance. The material is supplied in the hardened and tempered 'T' condition, EN40B offers good toughness and good ductility. The nitriding process produces a scale-free surface with minimal distortion. EN40B Engineering Steel offers high wear resistance. The alloy also offers good shock resistance and good toughness and ductility. EN40B is supplied in the hardened and tempered 'T' condition. It is classed as nitriding steel.