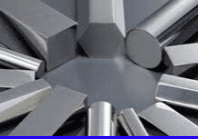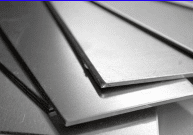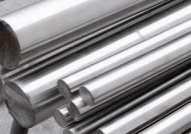 The One Stop Metal and Plastic Shop
303 Stainless Steel is the most readily machineable of all the austenitic grades of stainless steel. 303 stainless steel owes its machine able nature to the presence of Sulphur in the composition. However, it should be noted that the Sulphur also decreases the corrosion resistance of the steel and slightly lowers its toughness. The toughness is still excellent as with other austenitic grades. AISI 304 Stainless Steel offers higher corrosion resistance than 303.
Stainless Steel types 304 and 304L. Type 304 is the most versatile and widely used stainless steel. It is also known as 18/8 from the nominal composition of type 304 being 18% chromium and 8% nickel. The most versatile and widely applied of the 300 series Stainless Steels. It has excellent forming and welding characteristics. AISI 304 Stainless can be deep drawn more severely than Types 301 and 302 without immediate heat softening, a characteristic that has made this grade dominant in the manufacture of drawn stainless steel parts such as sinks, splashbacks and saucepans.
316 Stainless Steel - used for food and surgical stainless steel. Also known as marine-grade Stainless Steel due to its increased resistance to chloride corrosion compared to type 304. 316L is an extra-low carbon grade of 316, generally used in Stainless Steel watches. It's resistance to chloride attack means it is often selected for use in marine atmospheres. 316Ti includes titanium for heat resistance, therefore it is used in flexible chimney liners.
410 Stainless Steel is the basic martensitic stainless which will attain high mechanical properties after heat treatment. It has good impact strength, corrosion and scaling resistance up to 649°C. Its strength, good ductility and resistance to corrosion in mild atmospheres, steam and mild chemical environments make it well-suited for highly stressed parts. Commonly used in vehicle exhausts, manifolds and high-temperature engine components, medical instruments and devices and petrol-chemical applications.